Salvations, the Green Project's Gala celebrating eco elegance, sustainable style, and local artisans will be hosted on 9/20 from 7PM – 10PM at The Shops at Canal Place (333 Canal St.)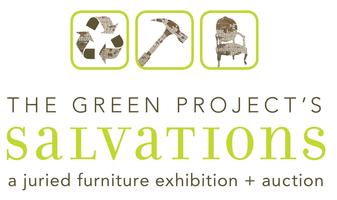 It's the Green Project's 20th anniversary, so Salvations is geared up  to celebrating the best and brightest in furniture design featuring reclaimed, recycled, repurposed , and reimagined materials, created by local artists.  All furniture pieces will be auctioned off at the gala to benefit the Green Project!  Over 30 New Orleans-based restaurants will donate cocktails and food for you to enjoy while you peruse the furniture.
They are also looking for volunteers to help out with the event during the times listed below.  Anyone who volunteers will get free admission to the event including cocktails and food.  Please contact AmeriCorps Alum, Sean Vissar at svissar@thegreenproject.org if you are interested in any of the below shifts, and they will get you set up.
Sept 20th Volunteer Schedule:
10AM -1PM,   8 volunteers needed
1PM – 4PM,   8 volunteers needed
4PM – 8PM,   10 volunteers needed
8PM-11PM ,  10 volunteers needed
If you are not interested in volunteering, tickets can be purchased at: https://www.eventbrite.com/e/salvations-2014-tickets-10101370471
For more information on Salvations, check out their facebook page: http://bit.ly/salv2014fb
Hope to see you there!